Cheapest electric scooter in india – Upgrading things' is become the new norm of this era (the era of technology advancement). With this new model of upgradation , Automotive industry or companies has brought the new segment in their industries  too. By introducing Electric two Wheeler, they are giving a new way to the world and providing an eco friendly nature to our environment. To encourage this amazing idea  (eco friendly electric two wheeler) government has implemented the FAME-ll subsidy structure for electric vehicles in the country(India )and arranging things for it's boost in the public sector.
So here, we have put together some top 10 cheapest Electric Scooters that are currently available in India, under the price range Rs( 37000- 1,20,000) on road price.
1.TVS iQube – cheapest electric scooter in india
The TVS iQube electric scooter available in the country with the price of Rs 1,00,777. It is available only in one colour. TVS providing an additional TVS SmartXhome charging unit that can be brought singly for Rs 11,238. The speed of the TVS iQube is about 78 kmph and it has a range about the 75km. iQube contains the 2.25 Kwh lithium-ion battery along with a 4.4 KW motor. It takes 4-5 hours to charged fully with the 5A standard charger. iQube consists two riding modes – economy and power.
2.Simple One – cheapest electric scooter in india
Launched in August with the price of Rs 1.10 lakhs (ex-showroom India). The simple one electric scooter put forward with four riding modes. Echo, ride ,dash and Sonic. The simple one electric scooter provides you 236 km travel range from it's 4.8 kWH removable lithium- ion battery.The maximum speed of simple one electric scooter is 105 kmph. It takes 2.75 hours to charge from a typical home charger. Comes with clipped torque of 72 Nm from it's 4.5 KW motor. In the eco mode it gives you 203 km travel range. read also – Mahindra is launching the first electric car XUV400 soon
3.Ampere Magnus Pro – cheapest electric scooter in india
The Ampere Magnus pro  is the flagship scooty. The price of Ampere Magnus pro is around Rs 69,200 on road. The scooty designed with a hub mounted BLDC motor that has a power rating of 1200 watts. With this design you can easily achieve 40 kmph from zero within 10 seconds. The scooty contains 1.8 Kwh  lithium-ion battery that gives a travel range in between of 75 to 80 kms. It can be charged fully within 5-6 hours .The maximum speed of Ampere Magnus pro is 50 kmph. Ampere Magnus pro contains some other features like carry bag Hook, detachable battery , dual speed node , digital dashboard, Portable battery pack LED light in boot space and many more . Upto 20,000 km company also providing you a 3-year warranty.
4.Ola S1 – cheapest electric scooter in india
Ola S1  has a different price rates in different markets.  Like in Delhi, the price of scooter S1 is Rs 8,099. But in Gujarat it comes with a price of Rs 79,999. The scooter S1 available in five different colours —white, yellow ,blue, black and red. Ola electric S1 has a 2.98 kW H battery .The maximum speed of S1 is 90 kmph. In it's single charge it gives the travel range of 121 km. Within just 18 minutes you will get a 75 km range, if you using fast charger for charging. By a regular charger, it will take 4 hours 48 minutes to fully charge . The Ola S1 comes with two riding modes—normal and sports . The additional feature of S1 are – reverse mode, inbuilt speakers, proximity sensors and app compatibility.
5.Bounce Infinity E1 – cheapest electric scooter in india
The very first electric scooter from the Bengaluru  based startup 'bounce'. The e-scooter that doesn't need any specific batteries . The reason is that it offered a 'battery as a service' option where you will be able to swap out old one battery with a new one from it's network stations. This swap rated as low as 35 per swap only.  The starting price of this e-scooter is Rs 45,099( Delhi ex showroom) . You can pre book your e-scooter by depositing only Rs 499. Deliveries are probably starts from March to 2022.
If you want to escape from swapping thing , you can buy your e-scooter along with the batteries and charger that will cost you Rs 68,999 (Delhi ex showroom).The maximum speed of Bounce infinity E1 recorded    65 km/h. It has regenerative breaking system, with disc brakes for both front and rear.
2kwhr Battery that is IP67 rated waterproof. The e- scooter having 12 inch tubeless tyres. Bounce Infinity E1 consists five colours-  black, grey red ,white and silver. The warranty of the scooter is three years or 40,000km.
6.Eeve Soul Electric Scooter – cheapest electric scooter in india
Eeve Soul electric scooter is based on European technology and their standards. Comes forward in the market with the price of Rs 1.39 lakh. The e-scooter has a advanced lithium Phosphate (LFP) Swappable battery. It will takes 3-4 hours to get fully charged. 60 km/h recorded as maximum speed and 120km travel range in fully charged. 3 years of warranty.
7.Avon E-Zap – cheapest electric scooter in india
The price of Avon E- zap e-scooter is Rs 52,409. As for now it is only available in Assam. Scooter loaded with a BLDC 250 W motor. The maximum speed of the scooter- 24km/h. The Avon E-ZAP obtain its power or energy from a 72V-12AH (12Vx6 Nos.) batteries. And that Batteries  can be fully charged with 220V AC charger. Scooter has a carrying capacity upto 100kgs. Additional features of Avon E- zap are -Hydraulic front suspension, F/R Drum, LED headlight, Tubeless tyres 3×10 and Central Locking.
8.Indus Yo edge – cheapest electric scooter in india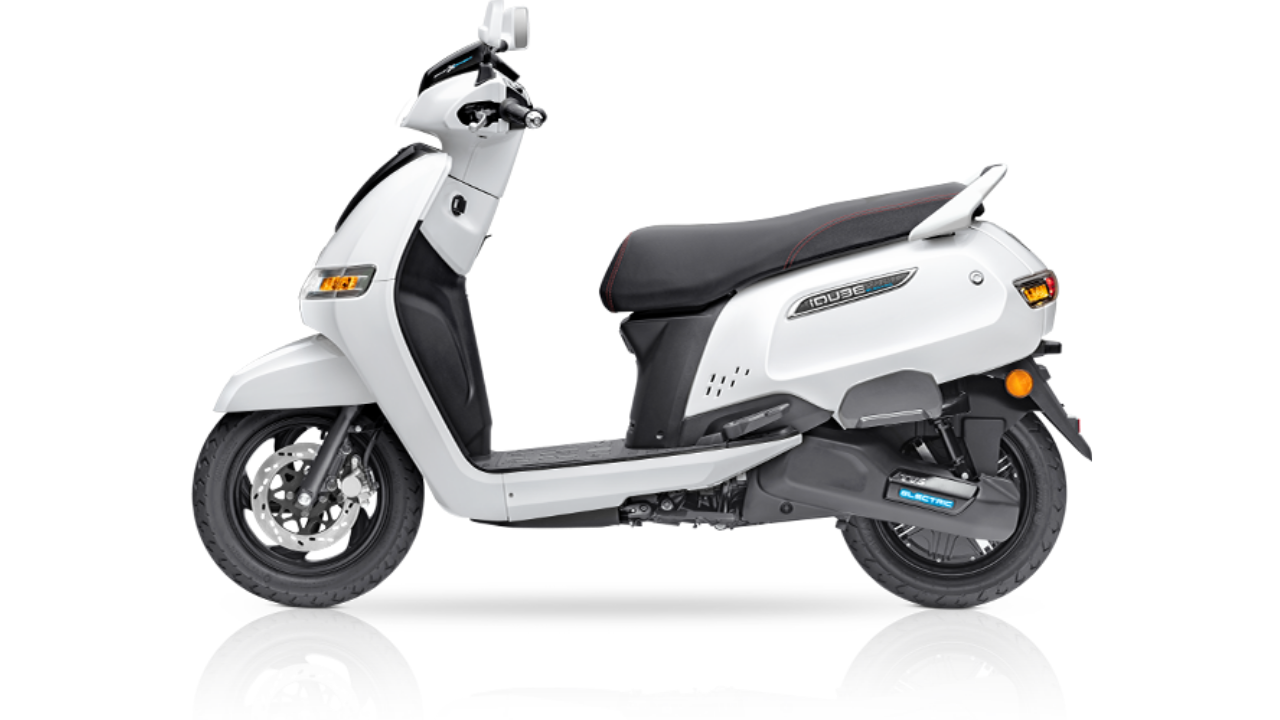 The Indus Yo edge comes in the market with the price of Rs 43,090 on-Road (Delhi). Scooter has fitted with 250W BLDC Motor. Indus Yo edge available in the market with it's five colour options -Grey, White, Blue, Red and Orange. The maximum speed of Indus Yo edge is 25kmph. The company claims that Indus Yo edge has a driving range up to 70km when fully charged .Like Avon E- zap has carrying capacity, Indus Yo Edge also have carrying capacity upto 75kg.
Additional features include Drum Brakes Front, Alloy Wheels, Tubeless Tyre, Front suspension – Dual telescopic fork, Rear suspension – Dual suspension, Front & Rear: 3-10 Tubeless tyres, LED Brake Light with LED rear side indicator.
9.Okinawa Raise – cheapest electric scooter in india
The on- road price of the Okinawa Raise is comes Rs 42,328 (Delhi Price). The 48V/24Ah VRLA  battery fitted in the Raise electric scooter. The charging time of battery is 4-6hrs and has a maximum speed of 25kmph. The company says that Raise has a driving range upto 60-66km/per charge. It measures 1725X695X1080mm and it has 150kg carrying capacity. Available in an Arctic white colour. Raise has a self start mechanism feature and has a seat height of 735mm.
Raise has a Ground Clearance of 160mm and also having boot space of 19ltr like Ridge 30. Additional features include Front – Hydraulic Telescopic Rear – Double shocker with dual-tube technology, 3.00 – 10 Tubeless tyre (Front/Rear), Aluminium Alloy Wheel, E-ABS (Electronic – Assisted Braking System) with regenerative energy, Micro Charger with Auto Cut and Drum Brakes – Front and Rear.
10.The Okinawa Lite – cheapest electric scooter in india
If you want to learn two-wheeler, So this one The Okinawa lite is for you. The reason is that , this scooter comes with the tag ' no tension scooter'. The one that doesn't need any license to drive because it's maximum speed is 25 kmph.[It's a concession from government side that you don't need any license for a two-wheeler that cannot go beyond 25 kmph]. The price of the Okinawa Lite is around Rs 67,200 on- road. This price makes it one of the best budget electric scooter in India. Okinawa Lite comes with 1.25 kWh lithium-ion battery . The charging time of the scooter is 4-5 hours. On a single charge it can go upto 60 kms. Scooter has 250 Watts hub-mounted BLDC motor that give power or energy to the vehicle.
Additional features include an LCD instrument cluster, push-button start, LED headlight, built-in micro charger with auto cut function.