Are you looking for the best security app for your Android phone?
Don't worry, today in this article I have listed the best security apps for Android. Most of them are easy to use and they do not use many resources.
Top 10 Best Security Apps for Android Phones
Here are the currently available Best Security Apps for Android that increase the security of your phone: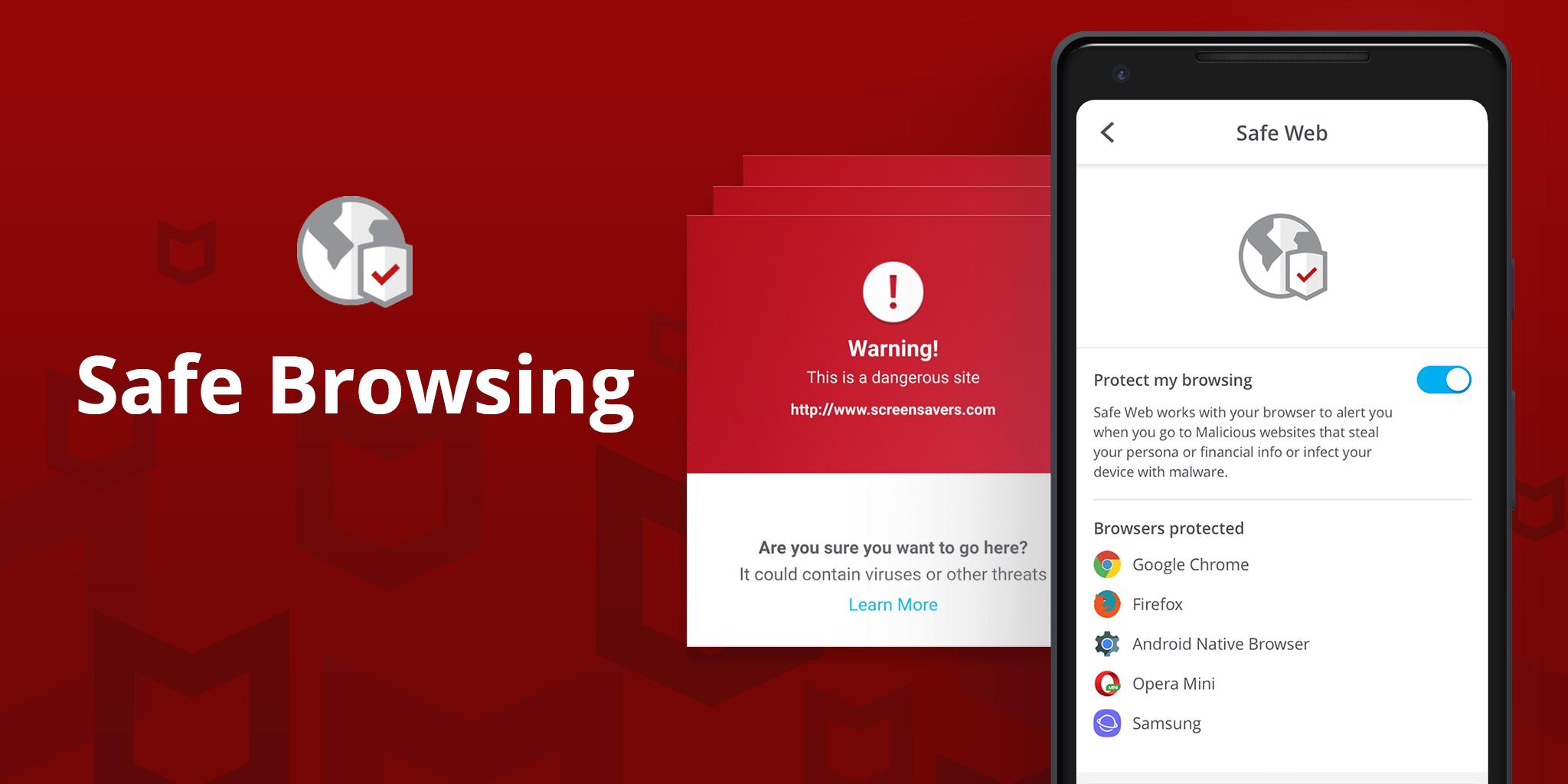 McAfee Mobile Security is the ultimate mobile security tool. You get great features in McAfee. It keeps your phone and personal data secure through Smart Security and Privacy Protection.
A bouncer is a new security app that manages your permission. This gives you the ability to grant permissions temporarily.
For example, if you want to temporarily grant permissions to an application, but you do not want to grant permissions forever, Bouncer does exactly that. As soon as you exit the app, Bouncer automatically removes the permissions for you in an instant.
Find My Device is a Google app that tracks the location of your phone. If you have lost your phone, it tracks and locates your phone and keeps it locked until you get it back.
Firefox Focus is a privacy browser. It automatically blocks web trackers and can delete your history, passwords, and cookies so that you do not see unwanted ads.
LastPass is one of the best password manager apps. If you are looking for the best way to store your password in one place, LastPass is the best app for you.
LastPass securely stores your password in a secure vault. All you have to do is remember your LastPass master password, and LastPass will autofill the login.
MyPasswords is also like LastPass. This helps protect all your logins, passwords, and other private information in an encrypted database. All you need to remember is a master password. When you log in anywhere, you will have to enter the master password.
It is one of the best antivirus apps. It prevents viruses and malware coming into your mobile and protects your phone from viruses. Kaspersky Antivirus has many useful features besides antivirus.
It also has a web security feature. When you open a website in your phone, it protects your smartphone's data from viruses and prevents it from being stolen.
NORTON protects your phone from dangerous viruses and malware. In addition, it protects your personal data. It also has a web security feature. When you open any website from your phone, it protects your smartphone's data and prevents viruses from coming into the phone.
Avast is an antivirus security app. By using this application, you can protect your phone from viruses. It alerts you when spyware or adware-infected apps are downloaded to your device.
It also protects you from phishing attacks, infected websites, Spam SMS. You can activate a VPN to make your browsing private.
AVG antiVirus is also a very good antivirus app. After downloading it to your phone, you can remove junk files and viruses from your smartphone. This anti-virus application provides many features. When you scan your phone (applications, games, settings, and files), it instantly removes junk files and viruses.
It is a speed booster, junk cleaner, and antivirus app. It removes viruses from your phone, optimizes background apps, memory storage, junk files, and battery power.