5 Best Speakers Under Rs 500
---
Many times when we have a party at our house, we have no choice but to play music. Not only for music at the party but if you want to listen to songs at your home, you can also use the speaker. However, there is a perception among people that speakers are very expensive. but it's not like that. There are some speakers that cost less than Rs 500. Here we are giving you information about some similar products.
DigiPrints Bluetooth Speakers Subwoofer
This speaker with MRP of Rs 999 can be purchased with a discount of Rs 650. It has been made available for Rs 349. It is highly portable. It is a wireless speaker. It has many features such as aux-in connection, micro-SD card, speakerphone, and noise cancellation. It has a 400 mAh battery.
Aux-in connection, micro-SD card slot, speakerphone with echo and noise cancellation

Widely use. Whenever you're partying, walking out, camping, hiking, biking, enjoy a full-range stereo sound with a great volume. Can be Used with Laptops/Tablets/Mobile Phone/Mp4 Players.

Features a rechargeable battery for convenient portability and extended playback time 400mAh battery with 3 hours of playtime

Portable and powerful wireless Bluetooth streaming speakers Built-in microphone allows you to answer calls without skipping a beat
HISAFE-TG-113 Bluetooth Wireless Speaker
Its MRP is Rs 999. It is priced at Rs 359 with a discount of Rs 640. It is a Bluetooth wireless speaker. It is capable of working with many Bluetooth enabled devices. It is equipped with a rechargeable battery.
Bluetooth Wireless Speaker

Work with most of Bluetooth enabled devices; such as mobile phones; tablets; computers

Built-in Rechargeable Battery
Zebronics Zeb-SAGA Portable Bluetooth Speakers
MRP 777 of this Bluetooth speaker is Rs. It has been made available for Rs 499 with a discount of Rs 278. Call function is also provided with this speaker. A discount of 36 percent is being given on this. This speaker is very portable. You can take it anywhere.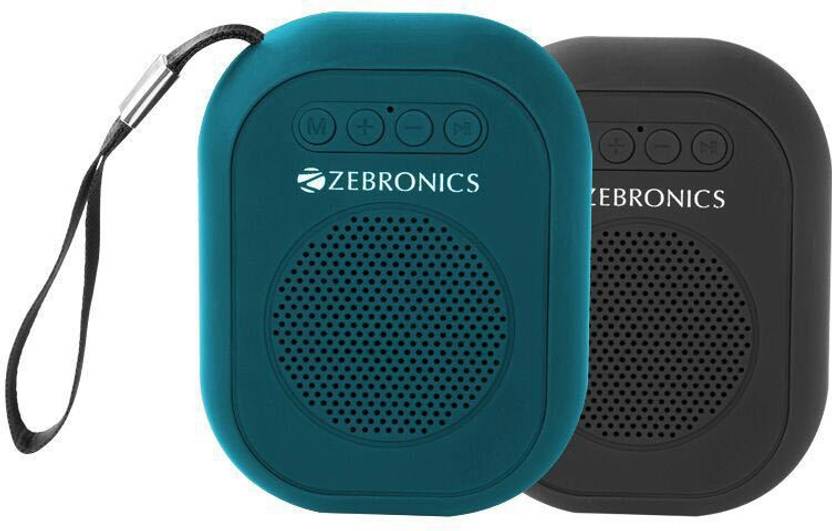 Saga is a compact portable BT speaker which can easily glide into a pocket.

It supports USB & Micro SD card. It has call function and a built-in FM radio

Frequency response 100Hz-20kHz The Output power is 3W Impedance 3 Ohms

BT version 4.2 BT pairing name ZEB-SAGA BT range 8-10 meters

Features- Bluetooth, USB connectivity, FM Radio, MSD, Call Function, Media/ Volume Control button, Built-in rechargeable battery

Available in Red, Black, Blue

Warranty – 1 year from the date of purchase
 Artis ARTIS Mini 2.0 USB Multimedia Speakers
Its MRP is 699 rupees. It can be purchased at a discount of Rs 250 for Rs 449. It has a 2.0 Ch speaker. It also has wired volume control.
USB Powered 2.0 Ch Speaker

Sound output 600W PMPO / 6W RMS

Superior listening experience

Enhanced low-frequency effect

Wired volume control

For any product, related queries kindly contact brand customer care: 1800 123 8195
WILES TG113 Super Bass Splashproof Wireless Bluetooth Speaker
This Super Bass Splashproof Wireless Bluetooth Speaker is priced at Rs 999. But it can be purchased for a discount of Rs 580 for Rs 419. This speaker can be paired with mobile, tablet, laptop. Can. This is the one.
Super bass splashproof wireless Bluetooth speaker

Using the latest Bluetooth 4.0 technology, support for a variety of tablet PCs and smart mobile phones and other Bluetooth devices.

Soft, clear and dynamic sound all levels clear, Support line-in audio input, provide you with computer speakers can be connected to mobile phone tablet computer and TV wireless pairing playing music

Dual-mode power supply: built-in lithium battery, can be used via USB interface, power supply, or use DC5V USB power supply, dual power supply mode free choice.