In 2019, 5G may be one of the biggest trends. Obviously, the network of 5G will be much more than the speed 4G. But will you be able to use this speed? The answer is no, no. You will not be able to take advantage of 5G Speed with your current handsets. For this, you need next-generation 5G phones. However, three months of 2019 have passed and we have not got any special launch with 5G handsets.
Most of the phones in the coming time will not come with 5th generation network support. However, this is not a big problem because 5G coverage is not currently available to every wager. But if you want your phone to be future-proof then you will definitely want to have a handset that supports 5G.
During CES 2019, the smartphone chip-maker Qualcomm had said that in 2019 more than 5 5G devices are expected to come. Most of these smartphones will be there. Now 5G networks may take some time to come, but you have at least 5G phones option. Keeping in mind 5G, we made a list. It has 5G handsets whose launch has either been confirmed or expected to come. We will keep updating the list of incoming 5G phones as soon as we get further information.
Samsung Galaxy S10 5G
Samsung has announced its first 5G and top-end flagship phone Samsung Galaxy S10 5G. With 5G, this phone has a 6.7-inch QHD + screen, 4500mAh battery, top-end chipset, 8GB RAM, 4 rear cameras, 16MP ultra-wide lens, 12MP aperture lens, 12MP telephoto lens and 3D depth-sensing camera.
Galaxy S10 5G also has a dual-lens front-facing camera and 256GB internal storage. The phone's specifications look good but its price may disappoint you. It is expected that the phone will cost more than $ 999 for the Samsung Galaxy S10 Plus.
Huawei Mate X
Huawei announced Huawei Mate X in MWC 2019. This phone will not only be 5G enabled, but it will also be a foldable phone. This phone can have 3 screens. It can come with a screen 8-inch OLED display. At the same time, it is estimated to be 6.6 inches and one 6.4 inches.
The phone has a triple-lens camera, 4500mAh battery, fast charging, highway Kirin 980 chipset, 8GB RAM and 512GB storage. Huawei Mate X can be one of the better 5G phones. But the price of this phone can also be close to $ 2,600.
OnePlus
OnePlus has said many times that he might be the first company to come up with a 5G phone. The company first wants to bring 5G phones in Europe. Apart from this, the company is planning to bring it in the second quarter. It may be that Oneplus's 5G phone could be seen from April to June 2018. Oneplus has shown the prototype of its 5G phone in the MWC. This prototype has a top-end Snapdragon 855 chipset, 21: 9 without a notch screen. It looks like the QHD + screen can be given on the phone. However, the company has not provided information regarding the resolution by this. It was a prototype and the final specification might be different from that. The price of this phone can be around $ 200.
LG V50 ThinQ
LG has also announced the 5G handset. The name of this phone is LG V50 ThinQ which was launched in MWC 2019. This phone has a 6.4 inch AMOLED screen, Snapdragon 855 chipset, 6GB RAM, Triple-lens rear camera, 12MP standard lens, 12MP telephoto and 16MP ultra-wide lens. The front of the phone has 8MP standard lenses and 5MP wide-angle lenses. The 4000mAh battery is provided in the LG V50 ThinQ. The phone is IP68 certified. It also has Sports Military-grade drop protection. There is also a choice of second-screen attachments. There is no information about when the phone will arrive and what its price will be. It is expected that it can come in the first half of 2019 and its cost will also be high.
Honor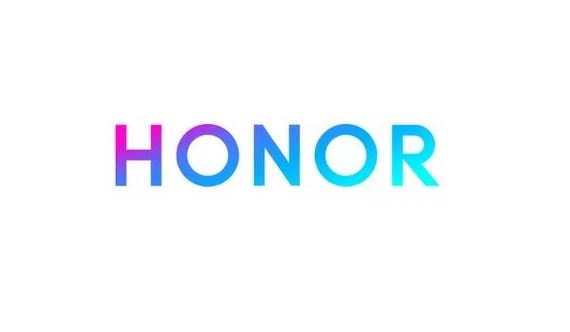 Now when Huawei launches a 5G phone, there is no surprise that Honor is also working on a 5G phone. According to the Android Authority, Honor's Presidency had said that Honor will not only launch 5G phones in 2019 but also the first company to bring 5G smartphones in the market. It is difficult to say after the announcement of so many 5G phones that Honor will become the first company or not. But it is definitely that Honor will also bring 5G phones.
iPhone 12
When so many companies are planning to bring 5G smartphones, Apple will also get 5G phones. But Apple will not be one of the first companies to bring 5G phones. Apple is not going to come with 5G support in the iPhone 11 if the news is going on. Apple's 5G phone will have to wait until 2020. As of February 2019, according to the news, Apple is deciding which 5G chip to use.