Vivo Nex
---
Vivo's Apex Concept Phone has got the name. This multi-awaited smartphone will be known as Vivo Nex, A bezel-less display. Last week Vivo's information was that it will be in Shanghai on June 12 for a launch of a smartphone equipped with a display with no bezel which is to hold an event, which indicates that Vivo Aepaks concept the phone. Many of the recent reports revealed that the company is working on rebranding. Remember that Vivo Apex will come with 91% screen to body ratio. It will be equipped with half screen fingerprint scanning technology. The first glimpse of this concept phone was found in the Mobile World Congress 2018.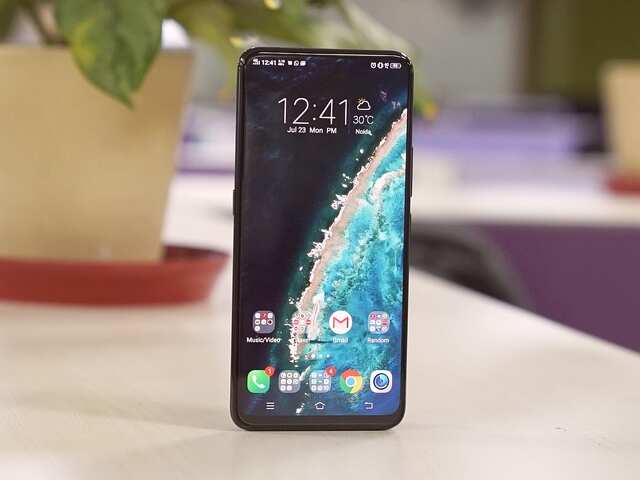 The latest information corresponds to the old report in which the commercial name of the smartphone with this beveled display has been claimed by Vivo Nex. Now the company has released a teaser poster on the Chinese microblogging site Weibo, which confirms the date of launch with the name Vivo Nex.
According to the teaser, the rebranded Vivo Apex smartphone will come with the latest technology. This smartphone has a hint of half-screen fingerprint scanners, screen-to-body ratio and other advanced technology. In another post on Vivo, Vivo has given details of his Nexus smartphone's features. On the other hand, a vivo user has made some pictures of a retail store in China, where the Snapdragon 845 processor variant of this smartphone is ready to sell at 6,998 Chinese yuan (about 73,200 rupees). There will be a cheap variant of this handset in which pop-up camera will not be given. It costs 4,998 Chinese yuan (around Rs 52,300). However, the picture with the price has now been withdrawn from Vivo.
In a recent report, it was claimed that Vivo could launch two variants of his Nexus smartphone. There will be a pop-up front camera at the top of the premium variant. It has 8 GB RAM and 256 GB of storage with the latest Snapdragon 845 processor. It will cost 4,999 Chinese yuan (around Rs 52,600). At the same time, the Snapdragon 660 processor will be used in the other variants, which will come with 6 GB RAM and 128 GB of storage. There will be no pop-up camera in that and Its price will be around 40,000 rupees.
By the way, Vivo has not given much information about the hardware of this smartphone. An old report claimed that Vivo Apex would have a display of 5.99 inches 18:9 of aspect ratio. In order to provide full-screen user experience, the company has embedded the Ambient and Proximity sensor in Vivo Apex inside the display. Another interesting feature of Apex phone is the hidden 8-megapixel selfie camera that comes out of the body in 0.8 seconds.